Do you have PESKY CREDIT INQUIRIES?
If you have too many, you will get DENIED more frequently which will hold you back from the things you want to get in your life.
We remove certain pesky credit inquiries that are ruining your credit score so YOU CAN START GETTING APPROVALS AGAIN!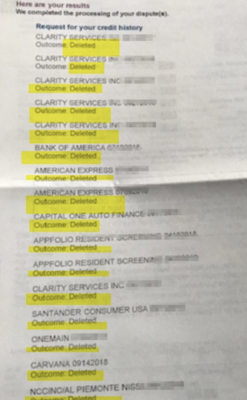 INSTANTANEOUSLY RAISE YOUR CREDIT SCORE WITH INQUIRY REMOVAL.
10% of your score is determined based on your credit inquiries so if your number of inquiries is decreased, then bam! Your credit score will increase automatically.
We can remove up to 100 credit inquiries across all three credit bureaus. Typically it takes 30 - 45 days for the first round of results. Some client's may take additional time if additional rounds are needed. This is on a case by case scenario.